Horse Racing Results for Champ de Mars - Week 12 on 03rd Jun 2023
Race 1 THE MSK FAMILY CUP 990M Rating Benchmark (0-20) 11:30
Race 2 THE «NOU FINE SELEBRE NOU MAMA» CUP 1400M Rating Benchmark 31 12:00
Race 3 THE "TRADISYONEL DIMANS 28 ME FET DE MER" CUP 1500M Rating Benchmark 36
Race 4 THE "MERSI MAMA" CUP 1500M Rating Benchmark 31
Race 5 THE LOUIS JOCELYN LEE SHIM MEMORIAL CUP 1365M Rating Benchmark 51 13:40
Race 6 THE PTP MOTHERS CUP 1365M Rating Benchmark 51
Race 7 THE MOTHER'S RACING DAY CUP 1600M Rating Benchmark 66
Race 8 THE MOTHER'S DAY 2023 CUP 1400M Rating Benchmark 67+
Race 9 THE CONO CONE AND BALCONI CHOCOLATE CUP 1500M Rating Benchmark 31
Race 10 THE FA FINAL ON PTP BIG SCREEN CUP 1600M Rating Benchmark 41 16:45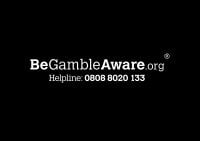 BeGambleAware.org aims to promote responsibility in gambling. They provide information to help you make informed decisions about your gambling.
NOTICE: BETTING ODDS ARE SUBJECT TO FLUCTUATION AND ARE HEREBY ONLY INDICATIVE.REZILTA.COM WILL NOT BE HELD RESPONSIBLE IN ANY CASE FOR ANY INFORMATION/ FIXTURES/ RACECARD THAT HAS BEEN WRONGLY PUBLISHED ON THIS WEB SITE. LOTO/ LOTERIE VERT/ FOOTBALL/ HORSE RACING RESULTS ARE FOR INFORMATIONAL PURPOSES ONLY AND THAT YOU SHOULD CONSULT THE OFFICIAL RESULT. YOU SHOULD CONSULT THE OFFICIAL ODDS/ FIXTURES/ RACECARD BEFORE PLACING ANY BET.BETTING TIPS ARE FOR INFORMATIONAL PURPOSES ONLY AND THAT WE WILL TAKE NO RESPONSIBILITY FOR ANY LOSSES INCURRED BY YOU. ALTHOUGH EVERY POSSIBLE EFFORT IS MADE TO ENSURE THE ACCURACY OF OUR SERVICES WE ACCEPT NO RESPONSIBILITY FOR ANY KIND OF USE MADE OF ANY KIND OF DATA AND INFORMATION PROVIDED BY THIS SITE.
You must be 18 years old or over to use this website/Application.Gamble Responsibly.
If you not sure, do you have gambling addiction or not, please pass this
test
right now.